Facebook Business is a popular form of business, especially among growing businesses. It has great outreach and it helps in sourcing leads across the Internet. It provides a lot of tools to help streamline the activities or processes of doing business on Facebook. One such platform is Facebook Business Manager. Understanding this platform can help you in a lot of ways. It is a free platform provided by Facebook. It helps in streamlining marketing activities by integrating them through one single platform. Here are some features of the same: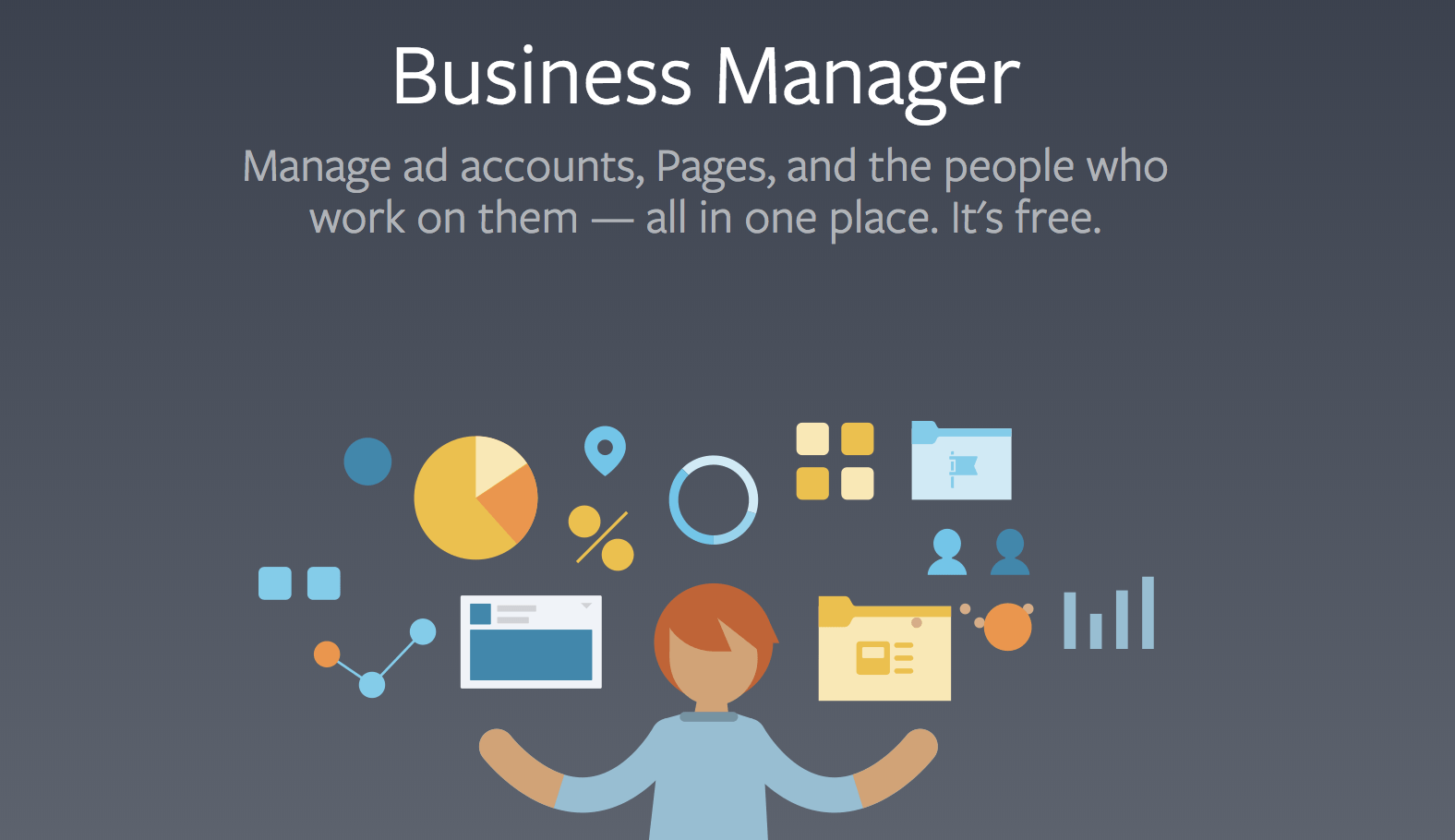 Integrating your marketing efforts on one platform: This platform helps you integrate your marketing activities and streamline them. Since it helps you track ads, manage assets, analyse insights, etc., it is a great tool to carry out effective marketing strategy.


Running and Tracking your Facebook ads across the world: Through this, you can run and track Facebook Ads. This can help you analyse progress of your business and will also help in sourcing leads.


Managing assets like your Business Pages and Ad accounts: You can even manage your business pages, ad accounts, etc., and effectively work through it. Managing assets is an important task because every page or account requires consistent attention in order for it to grow.


Adding an authority to help you manage your business: It can help you add an authority, an agency or a team to help you manage your business.


Keeping your work life and personal life separate: It helps you keep your personal profile different from your professional profile. This will help you separate the two and work professionally at all times.
Accessibility
Any business irrespective of its size, nature, or scale of operation can put the Manager to use. It has no restrictions as per the specifications of the business are concerned. It helps you to regulate your Facebook assets and ensures security. Access can be maintained for those who wish to when you transfer them to Business Manager; your ads do not get interrupted. Nonetheless, Facebook does suggest some significant suitability criteria for businesses to transfer their Business Pages into Business Manager of Facebook.
Suitability
You must only opt for transferring your business profile to Business manager if you meet one or all of the following requirements:
A Marketing team: You can have multiple people to work on your marketing or manage your Facebook or Instagram business accounts.
Managing assets: You can easily manage multiple Facebook or Instagram accounts such as Facebook Pages, ad accounts or apps.
Using a vendor: You can use Business Manager if you work with vendors. This will help you to manage your Pages or Ads, with that you can even maintain ownership of all your assets.
Control over Access and Permissions: You can easily complete jurisdiction on all your assets. You can do this without giving ownership to people who wish to assist your business operations.
Growth of your Business: You can request access to other Pages, run ads and apps, or share your own business ideas and strategies. You can even share this with other agencies/ authorities.
Security of your Business: It is gradually introducing new tools to safeguard interests of the users and maintain control over assets.
Conclusion
Facebook has provided a very enterprising infrastructure for Business; it is only rational that we make use of this platform. This is a great opportunity for businesses that are scaleable; it will help such businesses in keeping track of all activities even when their operations are scaled up. This is a very resourceful platform and everyone must make good use of it.
Thanks for reading our blog!
Now that you have come so far, read a few more lines to know a bit more about us 🙂
Sparsh Garg Pvt Ltd is one of the best digital marketing companies, providing a range of Digital Marketing and Business Consultancy Services. Recently, we at SG Pvt Ltd launched our own Digital Marketing Courses. At our new branch – SG Courses; we will provide live online classes, helping people develop their digital marketing skills using a modern approach towards education. The Sparsh Garg Pvt Limited is hands down the best digital marketing company there is, especially if you want to reach out to the youth today!