With over 500 million monthly active users, Instagram has ultimate social media platform, be it for Instagram marketing or for recreation. It is the leading avenue for branding and marketing. This platform provides a source of income to a large number of Influencers. It provides the influencers with a place to showcase their skills and opinions, which further leads them to influencing their followers. It is highly content based platform and adding value is second to none.
However, it may be difficult to carry out business for anyone who does not know anything about Instagram Marketing. Here are five tried and tested ways of doing business and growing it.
1. Switch to a business profile for Instagram Marketing
To grow your business, let your audience know that you have one. Always switch your personal profile into a business profile. You can find the option of switching into a business profile by clicking on Settings. This will help you get a lot of benefits. It will facilitate you in transactions and even sourcing / nourishing leads. It also enables Insights for posts that help you understand the volume of Impressions or shares for your content.
This has certain benefits, for example, followers can click on your contact button to get in touch with you right from your Instagram page just like they would from your website.A business profile allows you to create and publish Instagram ads without needing to use Facebook's advertising tools.You can also access Instagram analytics tools, called Insights, which provides the stats about the impressions and reach of your posts. After unlocking the free perks which comes with a business profile, you need to start using them to track metrics and understand your audience.
2. Use free tools Instagram Marketing
A business account on Facebook will provide you with insights for your content. It will even help you create Instagram Ads without using facebook ad tools and compromising your audience. The statistics available to business accounts is a very important tool for planning content development. Even the demographics of your followers are available to you. This will help you create suitable content. These tools on Instagram are free for any Instagram Business account and can help you optimize interactions and engagements effectively.
3. Create Sponsored Ads Instagram Marketing
Instagram Businesses can use various innovative ways to grow Instagram Business organically. However, in order to optimize the reach of your business, you can take help of Sponsored Ads. Sponsored Ads are basically Instagram Ads that are paid for by you, either on your potential audience's story or feed. This is paid for as per the budget and potential of reach, by the business. These ads can be multiple ads with the carousel feature or a single picture.
This helps you build a strong brand image and exponentially increasing your visibility. You can even turn old posts that have received more engagement than the others into sponsored posts. Photos, videos, Carousel/Dynamic Ads, etc., can be sponsored as ads.
4. Stories for Instagram Marketing
Instagram Stories are an effective way to engage with your audience. Instagram Stories have a short attention span and therefore, it helps if they are attractive. Instagram stories remain for 24 hours and have no limit to the number of Instagram stories to post.
5. Collaboration
Collaboration is a great way to obtain competitive advantage and increase visibility. It helps you gain a wider range of audience, and a bigger outreach. Collaborating with Influencers helps in gaining more credibility as well as followers.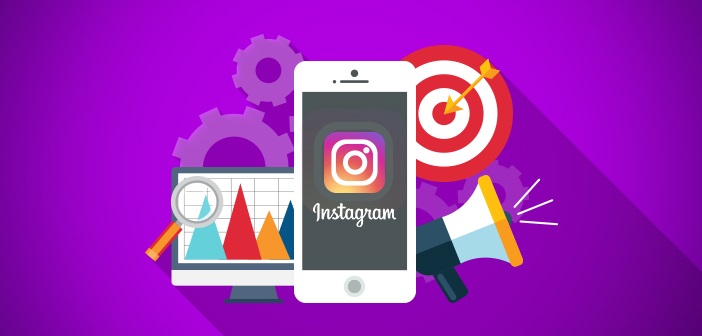 Conclusion
Instagram is a great way to optimize your business and build a better audience. Instagram Marketing can help you build a brand and expand your market. It is not as hard as Facebook Ads. Instagram needs more consistency than other social media networks because the users are more active in looking for content; there is also high competition. It is for every business to optimize its growth. Have you started your business yet?
Thanks for reading our blog!
Now that you have come so far, read a few more lines to know a bit more about us 🙂
Sparsh Garg Pvt Ltd is one of the best digital marketing companies, providing a range of Digital Marketing and Business Consultancy Services. Recently, we at SG Pvt Ltd launched our own Digital Marketing Courses. At our new branch – SG Courses; we will provide live online classes, helping people develop their digital marketing skills using a modern approach towards education. The Sparsh Garg Pvt Limited is hands down the best digital marketing company there is, especially if you want to reach out to the youth today!